ABOUT THE DOCTORS
The Raos are available for Natural Healing consults and visits. They also conduct Corporate Seminars & Group lectures on special consideration.
Rao's area of expertise is Non Interventional Disease Management (NATURAL HEALING) including prevention of unnecessary Bypass heart surgery, Angioplasty, Spine and Back Surgery, Joint Replacement & Organ Transplantations, especially when the patient does not desire it, and helping patients to avoid unwanted Chemotherapy for end stage malignancy / cancers.
Raos' are also known for the treatment of Chronic diseases by Natural Healing for Asthma, Slip disc, Peptic ulcers, Piles, Fissures, High blood pressure, Diabetes, Heart disease, Stroke and Paralysis.
Hon. Major. Prof. Dr. DEEPAK RAO
MBBS, MD PhD(alt med),DSc(Military sc), PhD(law)
He is a well known, Army decorated Presidents rank awardee multi faceted personality.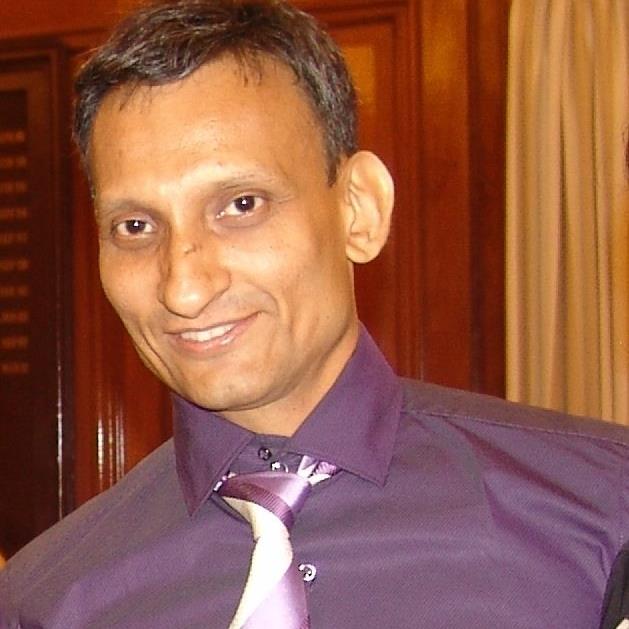 CONSULTANT PHYSICIAN (Non Intervention Med)
INDIAN ARMY PIONEER (Modern Close Warfare Training)
PSYCHOANALYST & MIND PHYSICIAN (Mind Disorders)
DIRECTOR (Academy of Combat Fitness & Rehab)
FITNESS & REHAB CONSULTANT (ACF-Fitness & Rehab)
FACULTY - MMA GYM @ MMA24X7
Prof. Dr. Rao holds multiple doctorates in Medicine, Alternative medicine, Military science and Law. The (Rao) couple has authored nine books on military training, philosophy, medicine & political science. Besides being sought for his expertise in avoiding medical intervention, Rao has trained the Indian forces for 20 years in Close Quarter Battle. He became one in five Indians to be decorated with the rare Presidents Rank Award along with MS Dhoni & Abhinav Bindra.


At 50, Rao is extremely fit & also holds a 8th Degree Black belt in Martial arts. He is into SCUBA diving, MMA, Marathon running and Body building. He has recovered from Slip Disc, Knee joint ligament tears, Hypertension, Bronchial asthma, Peptic ulcers, Kidney stones, Depression without any medication by Natural Healing methods. His fitness is infectious to his patients.
He is an avid medical writer. His writing's against unwanted surgery for Coronary Bypass, Angioplasty & Other Operations has been featured by Times of India, Sunday Times, Indian Express etc.

Major Rao is a protagonist of treating terminal patients at home, giving a dignified death without intubating orifices, avoiding ventilators & dialysis whenever possible. He specializes in treating Interventional dilemmas, chronic diseases and terminal patient care.
He is a disbeliever in Drug Therapy for healing. His doctoral thesis in Alternative Medicine is about using sound allopathic principles for healing but shunning pharmacological drug therapy. His doctrine is to treat with 'Natural Healing'- by augmenting the body's defence process, Lifestyle modification, Nature therapy, Exercise Therapy & maintaining the blood PH balance.


Check out Dr. Rao Online

Major Rao Wikipedia Profile

Dr. SEEMA RAO
MBA (Crisis mgt), MD AltMed PhD (Indiana), MRSH (UK)
Seema holds qualifications in business management, philosophy and alternative medicine; besides being India's first and only woman commando trainer.

Extremely fit at 45, runner up for beauty pageant, She has been featured as a woman of substance by Femina, Savvy, New woman, Society, Vogue India, US mag V and India today.

She is responsible for healing a spectrum of illnesses suffered by her hubby through the years with her alternative approach.
The Rao couple has received US Presidents Volunteer Service Award, USMA Hall of Fame & World Peace Award besides 3 Army Chief Citations.
FACULTY DOCTORS

DR. KOMAL RAO(Natural Healing Physician) and DR. SHEETAL MANIYAR (Natural Healing Physiotherapist) are both experienced doctors on our panel
The Raos are available for Natural Healing consults and visits. They also conduct Corporate Seminars & Group lectures on special consideration.